Our new 2017 Cadillac CT6 include:
Hotspot/Wifi
Electric outlets
Charging cables for iPhones and Androids
Auto reclining car seats with massage & cooling/heating
TV monitors for each passenger
Tinted windows for privacy
Baby car seats are available upon 24 hrs request for children 0 to 50 lbs
The CT6's interior environment is expertly crafted. It will stimulate your senses as you are being driven. The CT6 is a car in a class of its own when it comes it executive car service.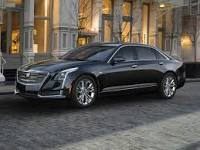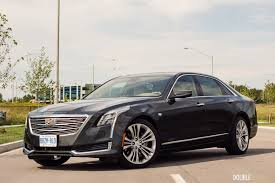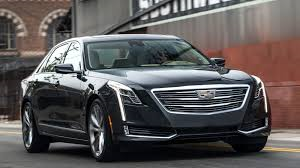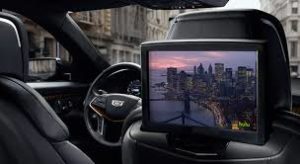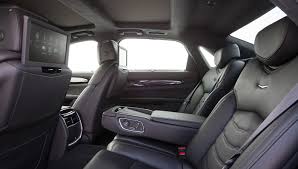 2017 Cadillac Escalade Platinum ESV
Inside the 2017 Escalade is a collection of both practical and refined features. Also, it has abundant storage compartments, wireless charging capability, and entertainment systems.  Hence, it's the perfect in-between vehicle when a van or minibus is too big but a sedan is too small. The Escalade ESV commands attention' has luxurious touches throughout' and can seat six comfortably. This vehicle will surpasses your expectations. It is the epitome of luxury.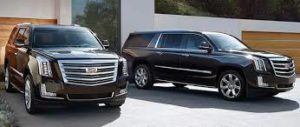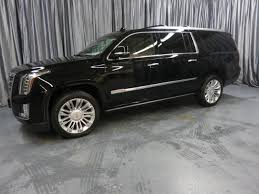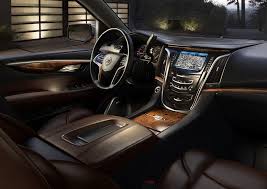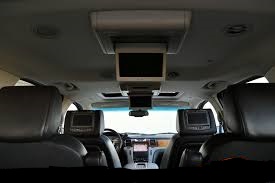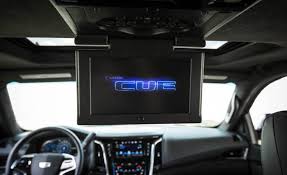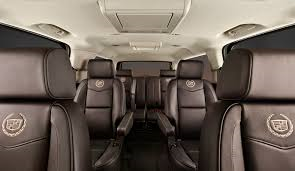 Charters
Whether you are looking for a ride to the airport, a way to tour the city, or a means for adventure, buses are the most versatile and easy travel option. Furthermore, Charter Bus Travel is one of the most environmentally friendly modes of transportation. Because they are a great way for groups to travel together, Charter Buses can be used for local services after you have arrived at your destination.
**************************************
2017 Ford Transit:
The Transit is Ford's newest passenger van model. Ford delivers this vehicle in a wide variety of configurations. Transit vans are configured with the long wheelbase, and the middle height roof. This van is configured for 15 passengers.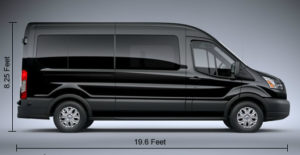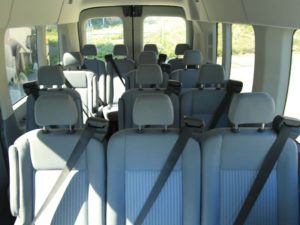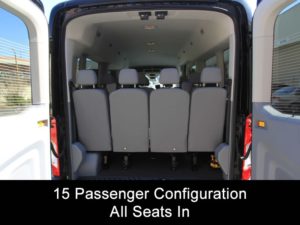 2017 Sprinter StarCruiser
Our top of the line Sprinter, featuring incredible design and offering top notch comfort. Amenities include: four captain chairs in the passenger area with power reclining and leg rests, pull out desk space, outlets and plugs for laptops and phones near every seat. A Bench seat which seats three and the front two seats brings the seating capacity to 9 people.  All of our vans come with entertainment options, and the Star Cruiser is certainly no exception with two large LCD flat screen monitors, and an X-box 360 game console to play DVDs and video games.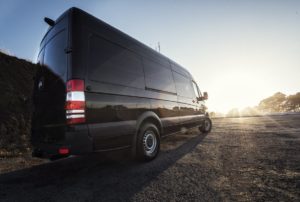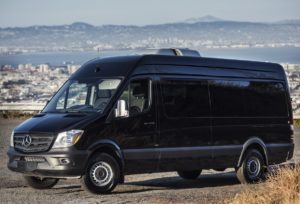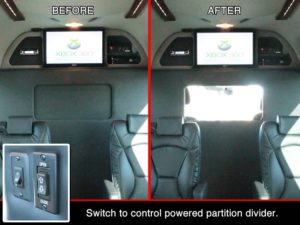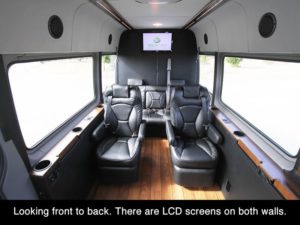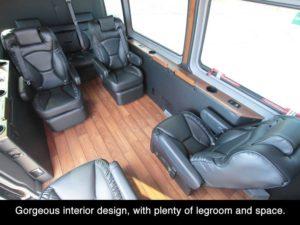 Our Limo Buses:
Planning a party? Why not arrive in style with a Chicago party bus? You and your 30 closest friends can dress to impress with a sleek, black party bus from LUX DRYVE. A party bus is a luxury motor vehicle—designed to transport 15 or more people to a party, celebration, or special event.  Our party buses are modified to provide wrap-around limousine-style seating and special features like strobe lights, fog machines, dance floors, wet bars, and—brace yourself— stripper poles.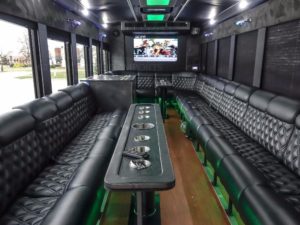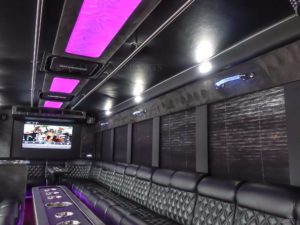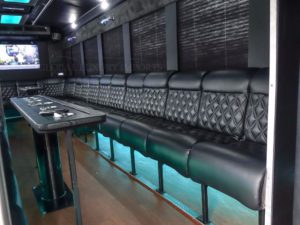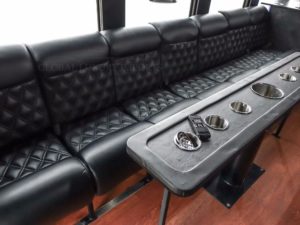 Our Charter Coach Buses:
For a big group transportation between cities or states ( Minimum 6 Hours )